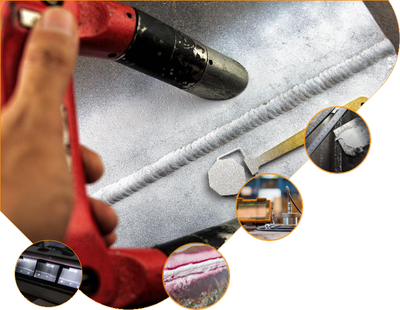 ITC was founded in 2009 in Al Khobar, Eastern province of Saudi Arabia. The company has established itself as a premier provider of inspection services in Saudi Arabia. ITC holds an ISO 9001:2015 certification and is operated by a team of highly skilled engineers with a substantial background in working with refinery, oil & gas production facilities (onshore/offshore), petrochemical plants, fertilizers, power plants, cement, steel, paper, and sugar mills.
In 2023, it was acquired by ACES, a leading global geotechnical and materials technology company www.aces-int.com.
As a Saudi Aramco-approved CNDT Service Provider, ITC conducts all conventional NDT methods, including RT, UT, MT, PT, UTT, RTFI, VT, HT, PMI, and PWHT, on all facilities belonging to Saudi Aramco throughout the Kingdom.
ITC is registered as a vendor for a number of clients, including Saudi Aramco, SABIC, Saudi Electric Company, Sinopec, and Saudi Arabian Engineering Company, among others. The company is equipped with state-of-the-art equipment and infrastructure to provide a wide range of non-destructive testing (NDT) services of the highest quality. Services offered include Advanced NDT, Lifting Equipment Inspection, In-Service Plant Inspection, Rope Access Inspection Services, Dropped Objects Survey Services, Technical Training Services, and more.
Our clients continue to choose us as their preferred service provider due to the following:
Our ability to deliver reliable, well-supported, and accurate integration services. Our commitment to providing the best service, timely reporting, and keeping clients informed about the progress of the service. Our ongoing efforts to improve our resources by training our staff on the latest techniques, tools, and equipment to ensure the highest level of precision and accuracy in our services. The depth and breadth of experience of our management and technical staff enable us to deliver top-quality services.
At ITC, our goal is to build lasting relationships with our clients. To achieve this, our staff is always available and ready to respond to any immediate requests from our clients.